Sailing boat trips and holidays offers for singles in 2020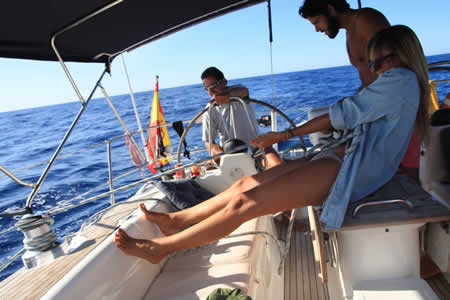 Would you like to know about our coming trips with singles and the next sailings for singles?

Would you like to go on holiday with other single, separated, or divorced people like you?

Take a look at the schedule of our day trips in boats, sailing boats or schooners for singles to get to know the sea and sailing, and also to meet other single, separated or divorced people, or check out our weekend or bank holiday trips and cruises with singles.
Come with us on holiday by boat to Ibiza, Formentera, Minorca, Majorca and Cabrera, or to the Caribbean, the Croatia, Greek islands in catamaran, or to the Columbretes in sailing boat, or race regattas.
Next you will find a list of all singles trip offers scheduled, sorted by embarkation date, along with the regattas that you can participate in and where you can get to know fun people.
Use

Free seats

Last seats

No free seats

Trip canceled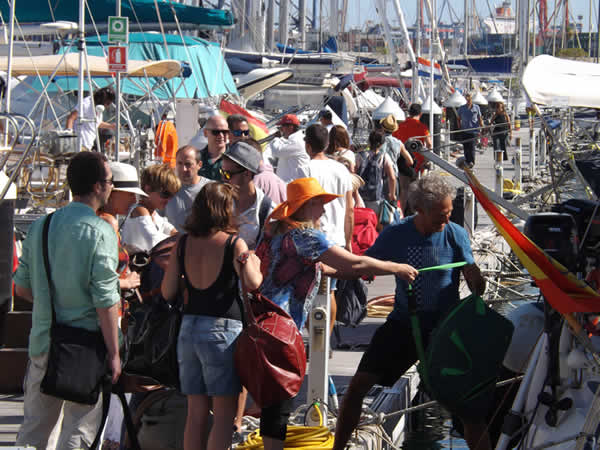 2020 Season - Our singles trips scheduled offered for 2020 are now available.
We sail from Valencia to Ibiza and Formentera every Saturday from June 13 through September 19 2020.
We sail in Minorca from Mahon every Saturday from July 5 to September 13 2020.
We sail to Minorca from Barcelona every Saturday from Jun 27 to September 13 2020.
Are you looking for a particular destination? Visit our itinerary and routes page and choose the one you prefer.
Do you want to go to Ibiza and Formentera? Take a look at our singles trips to Ibiza and Formentera.
Do you want to go to Minorca? Visit our singles sailing boat trips to Minorca page
Take a look at our useful information page with advice on our trips