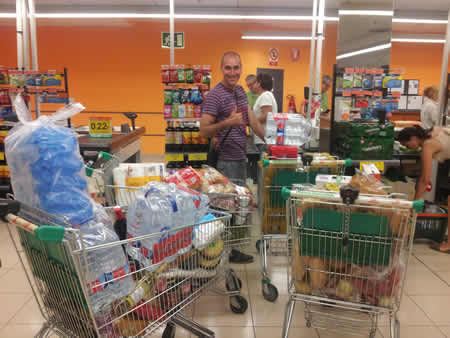 Every route or itinerary we publish, each shipping company with which we work and the individual travels we publish may have their own particularities in terms of expenses and conditions, although they are similar to each other. To avoid surprises, you must consult or make sure the costs and economic conditions of your trip in particular.

In this article, we refer to trips and vacations for singles to Ibiza, Formentera and / or Cabrera with boarding in Valencia which are be very similar in all the weeks of vacations in sailboats to Balearic Islands, such as Menorca
The first expense to be taken into account is the price of the trip, which must be paid according to the conditions of the selling agency or the ship-owner. In this case, the usual thing is to make the reservation, paying by card or making a bank transfer of a partial payment of the trip and paying the rest before embarking.
Consider booking as soon as possible. If you wait until the last minute the ship may run out of space. Check our general conditions of travel cancellation, truthfully lax, that allow you to change the date of the trip up to 24 hours before embarking without any fees or cancel your trip until a week before also without fees and with minimal fees on the week prior, but keep in mind there are trips that may have other different conditions.
In addition to the price of the trip, which already includes taxes, you must consider other expenses that are mandatory.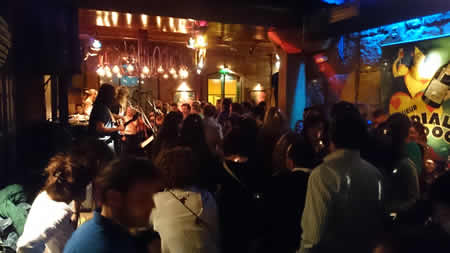 Gas-oil is one of them. Its consumption depends on the route, the conditions of the sea and the greater or less use that we can make of the sails in function of the wind. For an average ship, consumption for a week, for example, Valencia, Ibiza, Formentera, Valencia, will be around € 150 to € 250 or more to split among all crew, from 6 to 8 or 9 usually. These were costs in 2014, but consider that fuels have a tendency to rise in price, although for this new year they have seemed to drop. It also depends on the boat. The bigger, usually of higher consumption, also has more crew to divide with. The gasoline of the auxiliary can be about 15 € or 20 € for the whole week, to divide between all. It adds up to 25 € to 30 € approximately.
Other expenses that are not included are berthing at ports other than the port of embarkation and disembarkation. In summer trips to Ibiza and Formentera we do not usually enter port, so that expense will not exist. Either way , summer in Ibiza and Formentera can be very expensive. Yes, we enter the port on the spring break trips, but the prices at that time are affordable.
Provisions and supplies of the boat. After boarding, among other things, we must bring supplies into the boat, for which we will elaborate our menus according to the preferences of the crew, and with the corresponding shopping list we will buy everything we need. Our gastronomic preferences will influence the cost. Between € 8 and € 14 per person per day. The skipper of the ship travels supported.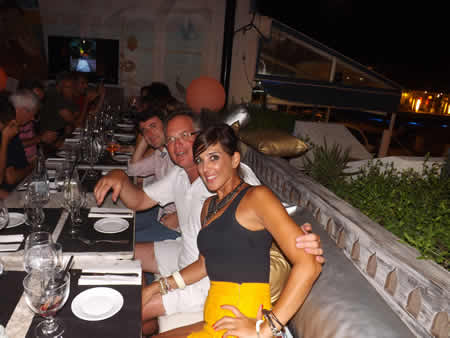 Our holidays in singles sailboats, provide a social dinner of the crew of all boats, in some restaurant in Ibiza. This year we will be charged € 35 per person.
Sometimes we go to dinner on arrival in Valencia on Friday night on most trips, and then a few farewells in the leisure area of the Marina Real, but if we have enough provisions of the trip, we can have dinner on the boat.
Also consider the costs of commuting to and from your home, by plane, train, vehicle, etc. We will try to get in touch with you, a few days before, so that you can agree among yourselves and save on transportation expenses by sharing a car among the crew from the same city. We remind you the possibility of using blablacar.com
If you are coming by car, in the Marina Real in Valencia you can find guarded and free parking next to the boats.
Sometimes we go for drinks or snacks to some beach bar, but not too often.
One night we go to the city of Ibiza to have dinner and have a few drinks for free. You must run with the cost of transportation in microbus and / or taxi, but it is optional. You can stay on the boat enjoying a quiet evening underneath the starry sky.
In Formentera we will spend 24 hours anchored in one of its coves, usually in Cala Saona. An excellent option is to travel the island by motorcycle, rental car, quad or bicycle. Sharing the rental of a car or a motorcycle will cost about € 15
As you can see, it is a very economical holiday, where you will spend amazing times enjoying with new friends, the sun, the sea, sailing and the boats; it will become an unforgettable memory and will allow you to make excellent friends and sometimes even find your significant one.
Few trips will cost you less than this wonderful week of sailing through Ibiza and Formentera, affordable to every budget traveler.