Sailing weeks to the Balearic Islands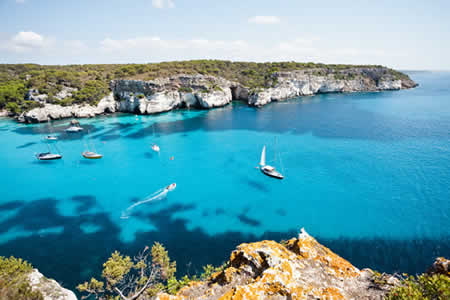 Holidays, organised trips, cruises, voyages, and adventures in sailing boats, boats, yachts, catamarans and schooners for singles and for solo travellers that wish to travel in company. Trips and voyages for singles sold individually.
Follow these simple steps to organise your singles holiday:
Here you can find all the week-long trips we organise, listed by embarkation date. Choose the date that suits you. Don't worry if you have to change it. You can do it at any time without paying extra. We understand that work commitments sometimes make us change our holidays and we want to make it easy for you.
Once you have chosen the holiday, book as soon as possible so as not to lose your seat. Take a look at our truly reasonable cancellation conditions.
To book, there is an orange button in the description of each trip that takes you to the booking form. You can also book your trip through the list of trips, under the credit card icon.
Tell us if you want to meet other travellers who would like to share transport from your town to the embarkation port.
Take a look at our useful information page for your trip. It will be very helpful for you. Here you have information on expenses, bookings, what a trip is like, luggage, etc.
Once the booking is confirmed, get ready to enjoy your holidays at the sea and to meet fun people.
Week-long sailing boat holidays for singles organised

Free seats

Last seats

No free seats

Trip canceled
2019 Season - to the Balearic Islands. All the singles sailing boat trips published.
We sail from Valencia for Ibiza and Formentera every Saturday from June 15 through September 21 2019.
We sail to Minorca from Barcelona every Saturday from June 29 trough September 15 2019.
Click on this link if you are looking for a Singles Trip to Ibiza and Formentera.
Click on this link if you are looking for a Singles Trip to Minorca.