Trips and holidays for Singles and Solo Travellers on sailing boats.
Sailing boat cruises around the Balearic Islands (Ibiza, Formentera, Cabrera, Majorca, and Minorca) and the Caribbean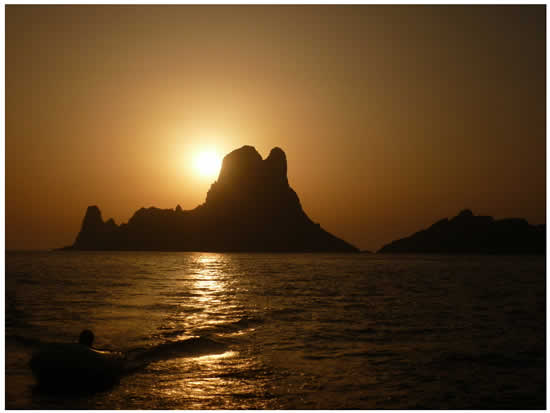 Sailing Holidays
Coves in Ibiza and Formentera
We set sail every Saturday
June through September
+ INFO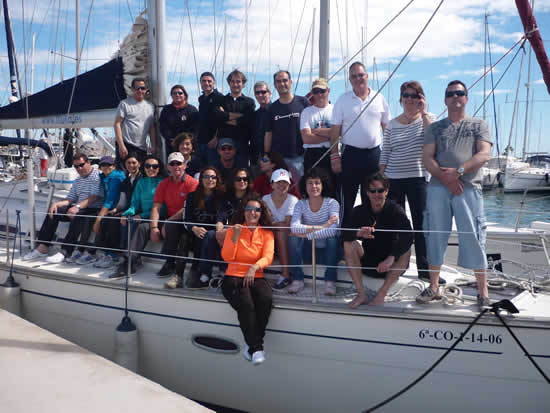 Regattas with Singles
Regatta Crew
Singles in Regattas
Destinations Ibiza or Formentera
+ INFO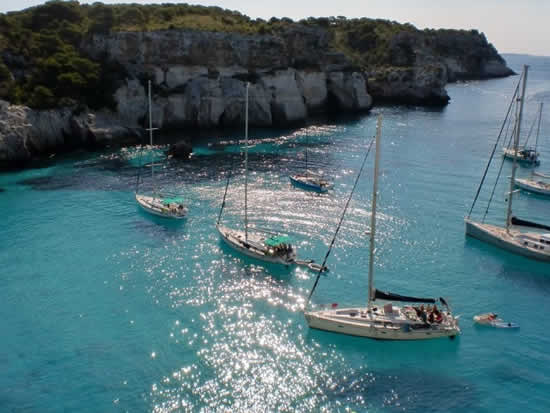 Weekends / Long Weekends
Singles Sailing Boats
Singles on Sailing Trips
Destinations Ibiza and Formentera
+ INFO
Solo Trips and Holidays for single people travelling by themselves but as part of a group.
If you are travelling on your own, if you want to spend your holidays with other singles and nice people, if you would like to have a sailing boat holiday with other singles, separated or divorced people, if you like the sea and sailing boats or if you just want to enjoy the pleasure of sailing even if you have a partner, then come and sail with us in a cruise stopping at the stunning coves off the islands of Ibiza, Formentera, Majorca, Minorca and the Cabrera island National Park, or at the Columbretes Archipelago, Sardinia, the Greek islands or Martinique in the Caribbean.
At Sail for Singles we offer trips and holidays in sailing boats, motor boats, and catamarans during the Spring and Summer of 2017 for singles, solo travellers, and for people who like to travel on their own but with company. Take a look at our trips offered for singles and best-value holidays for singles on sailing boats.
Would you like some suggestions for travelling alone? If you would like to learn details about singles sailing boat holidays. Would you prefer to watch it on video? Then watch these videos to get to know what it is like to go on one of these singles trips, or have a look at the singles holiday video from last year. You can get an idea of the experience in these 2 videos of sailing boat holidays from previous years. They are short and entertaining.
What is a sailing boat trip around Ibiza and Formentera like?
Video of sailing boat trips around the Balearic Islands.
In the following links you will be able to find answers to your questions regarding what a sailing boat trip is like, the expenses you will incur apart from the price of the trip, the luggage you will have to bring on board, our cancellation terms, etc.
What is a trip with singles on sailing boats?
Expenses you will have to take into consideration when you go on your singles sailing boat holiday.
How do I pack my suitcase?
Our cancellation policy for Sail for Singles!!
In general, you will want to check our sections on:
Important Information
FAQ - Frequently Asked Questions
If you would like to get information regarding dates for our coming trips:
Singles Sailing Boats to Ibiza and Formentera
Week-long singles trips and holidays
Weekends and Long Weekends
Participate in Race Regattas with Singles
Long Trips and Long Ship Voyages
All the Trips
If you are single, on your own, separated or divorced, if you like the sea, boats, sailing boats, catamarans, and schooners, if you like to sail and would like to go on a trip or on holiday, if you want to meet fun people, if you like to travel on your own or if you have a partner but would like to come with us, this is your website. Go ahead! Book your singles trip with us.