Options of seats in Regattas at Easter 2020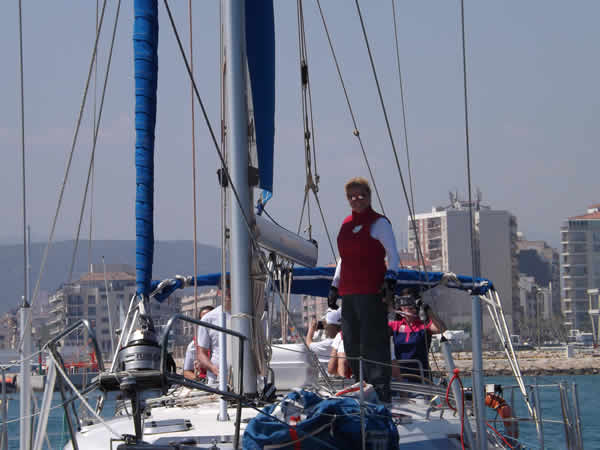 This Easter we propose 2 sailing options. Participate with Sail for Singles in the La Ruta de la Sal Regatta in its Eastern and Northern versions.
The Route of the Salt has 2 versions, the North and the East. The North sails from Barcelona (port Ginesta) to San Antoni de Portmany and the East version of the Nautical Club of Dénia with destination also San Antonio.
Participate with us, you do not need experience.
For the North version of the Ruta de la Sal we have a Bavaria 46, also very well equipped and winner on several occasions in its category.
In the La Ruta de la Sal Regatta with departure from Dénia we have a more considerable deployment. We have a Bavaria 50 that will participate in the female category (women only). A Bavaria 46 that will participate in the training category and also participate in the Mini-Sal with a Bavaria 50 and a Beneteau Cyclades 50.4.
You have all the info, dates, times, prices, reservations, etc of these 2 options in the following links.
Places to participate in the La Ruta de la Sal Regatta East version
Seats Regatta La Ruta de la Sal North version
Encourage and participate, we will have a great time !!